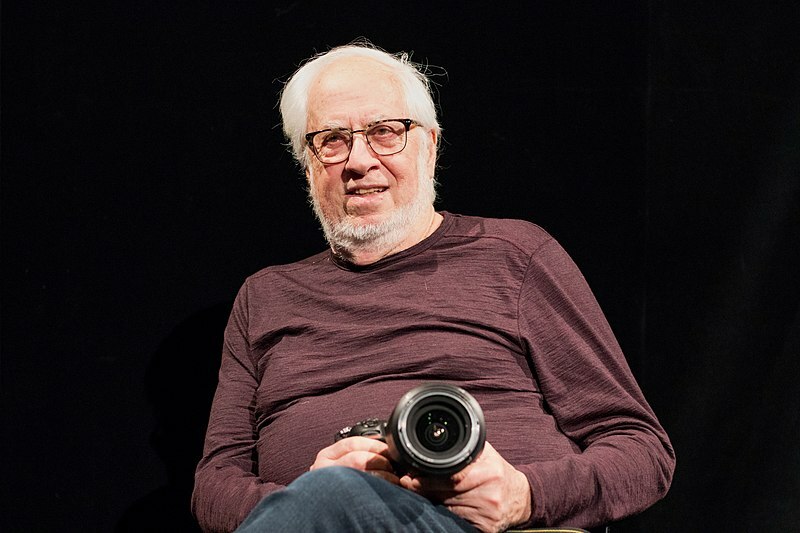 Denis-Héroux Award
Jean-Pierre Tadros
Active since the 1970s, Jean-Pierre Tadros is still present on all the red carpets, at all the festivals, and at all the events closely or remotely related to the seventh art and television. With camera in hand and a pencil behind his ear, he travels around Quebec and the world's major film festivals to report on the activities and excitement of the Quebec industry. For the record, he was the first journalist from a Quebec daily newspaper to cover the Cannes Film Festival (much to the dismay of Claude Ryan).
Jean-Pierre Tadros is the publisher, founder and editor-in-chief of the daily cinéTVvideo, now known as CTVM.info. Launched on September 18, 1989, this publication has become the first daily newsletter for Quebec professionals in the film, television and, today, digital-media industries. Initially distributed by fax, it's now distributed daily by email, while its website remains an essential source of information thanks to Liliane Tremblay's meticulous and tireless work. And it is thanks to her essential contribution that CTVM.info can be found today on all platforms, reaching in real time the multiplicity of audiences interested in our image industries. For the past 33 years, CTVM.info has provided daily industry news to production and distribution companies, professional associations, government agencies, ministries, and Quebec audiovisual professionals. More than an information outlet, it tends to create a real sense of belonging in the industry and its various corridors.
Teacher, journalist, publisher, owner of a filmsetting workshop that counted among its clients La Vie en rose, CROC, Recherches amérindiennes... Tadros has touched on many aspects of the publishing world. With a bachelor's degree in mathematics and a master's degree in French literature, he was first a mathematics teacher before becoming a cultural journalist for the newspaper L'Orient (Beirut), then for Le Devoir and Le Jour. He founded the magazine Cinéma Québec and was co-director of Cinéma Canada and CinéMag with Constance Dilley. For several years he also published Ciné-Festival, the daily newspaper of the Montreal World Film Festival. He was the Quebec correspondent for Film Français and Variety. And he even gave courses on Quebec cinema, right here in the great auditorium of Concordia (then Sir George Williams). A loyal ally of the festival since its inception, Fantasia is proud to present Jean-Pierre Tadros with the Denis-Héroux Award in recognition of his exceptional contribution to the promotion of cinema and its industry.